Flexible Rubber Keyboard-Blue
Description
A high-quality washable keyboard that is fully sealed, waterproof, flexible, and rated for medical or industrial use. Easy to clean: Spray-Wipe-Spray or dip in disinfectant reducing the risk of cross-contamination.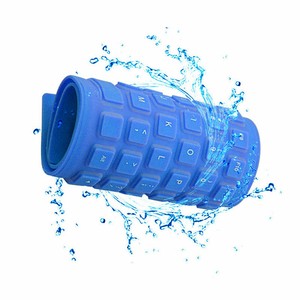 Perfect for personal use or in medical offices, hospitals, food manufacturing, industrial and more.
Uniquely Portable by rolling up for travel or use with a laptop or where hand-hygiene is important. It's so portable, you can "Bring Your Own Clean Keyboard" anywhere you type with liquids, food, or dirt – or simply want to avoid germs!
Product features
Silicon Bluetooth Keyboard supports a full range of devices for great compatibility and portability.
Works With Mac, Windows, Android, and iOS SystemsFlexible Bluetooth silicon keyboard is great for use at home the office, or on the go.
 It's an extended QWERTY keyboard design with a num pad and quiet key stokes to avoid disturbing those around you.
Rolls Up To Fit In Your Pocket
The Silicon rubber outer makes it waterproof, dustproof, and very durable so cleaning and looking after it is easy.
It rolls down to a compact 13 by 8 CM cylinder so it can fit in your pocket or bag and at only 165 grams
Exceptionally light making it exceptionally portable so you can have access to a keyboard for all your devices wherever you are.