HP EliteBook Folio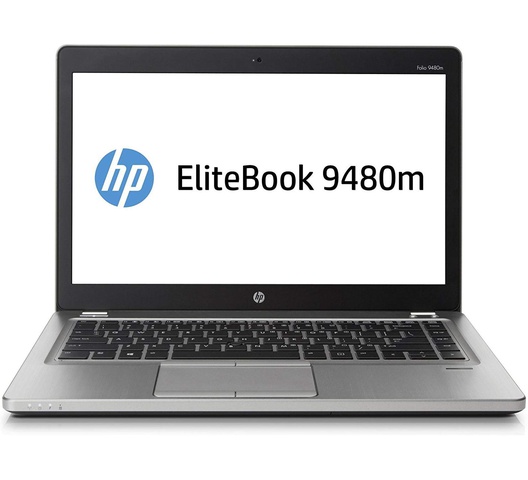 HP EliteBook 9480M features
Product details
This durable HP Elitebook Folio 9480 helps you do your work whether in your office or outside. The  Elitebook is slim and lightweight with premium productivity features that make it very effective and fast. It is packed with reliable security features that keep your data safe and secure. The HP EliteBook 9480m will never let you stay out of your job. You walk with your office anytime you need it.
The long-life battery keeps you connected over long hours. Nairobi computer shop brings you this laptop at your doorstep at the best price
Great Processing Unit
HP computers and laptops are celebrated for power and speed. With the latest generation, Intel® Core™ i5 processors, and i7, their speed is undoubted. The discrete graphics work perfectly on the 14-inch diagonal. The great security features such as HP BIOS, HP Client Security, make your data safe from eavesdroppers.
Best connections
HP comes with standard ports that work with other peripherals to give you the best of your laptops. This model is built in line with MIL-STD 810G. The ports help you to connect USB cables, and phone charges, internet cables, printers, and so on to improve the performance
Best for Business
This ultrabook brings the best out of your business. The security features, extensive memory, long power life, wireless connections among other great features make this computer the most ideal for your business Carry your office with you with this durable HP EliteBook 9480m. Its thin and light features make it portable and ideal for any mobile business.
HP EliteBook 9480M core i7 specs summary
Intel  i7-4310U  Processor
8GB DDR3 -500GB Hard Drive
14in diagonal HD anti-glare LED-backlit (1366 x 768)
Windows 10 Professional (64-Bit)
All our products approved by the HP Company
Construction: Rugged
Processor Speed:2.10 GHz
We will deliver
We make deliveries anywhere in Kenya. Buy this Folio 9480 and forget about power problems, The battery is strong enough to serve you for around 4 hours without running dry. Place your order and we will install all the basic software once you buy it from us.
This HP Folio comes with a preinstalled Windows 10 Professional (64-Bit). With a premium Core i7-4310U  Processor, the computer is a deal for people who love movies or heavy graphics. The laptop has great storage of 8 GB DDR3 -500GB HARD Drive which is extendable. You can add an extra RAM stick if you need more speed, but the available speed is great.
The screen 14inch diagonal with HD anti-glare LED-backlit (1366 x 768).
The machine is ideal for college students and its lightweight makes it portable. We will install the drivers free of charge as a bonus to our customers. The HP 9480m specs give it an edge over other devices in the same class. This machine well advanced compared to the HP Probook and  HP Notebook.
If you need a modern laptop with great features, make The HP Folio 9480m your choice. Folio 9480 has the best features and no other machine matches it. Get yourself a new HP Elitebook and work like a pro.
Conclusion
The HP EliteBook 9480M is among the best HP laptops with great features for optimal performance. This laptop is one of the fast-moving products with great user feedback. Visit us today and buy this laptop at a discounted price. One advantage of shopping with us is that you will get the best quality at an affordable cost.
Our products are backed by one year warranty to protect you in case of any faults.